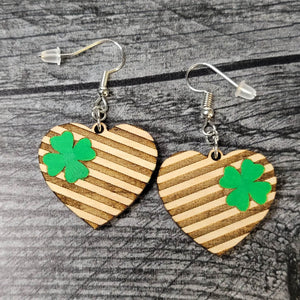 Do you have a little green luck in your heart? ;) Then these earrings are the perfect way to help you celebrate St. Patrick's Day!

These earrings are laser cut/engraved out of wood, hand painted and then finished with silver fish hook settings and silicone backings.
These measure 1 inch wide by 1 inch long with an additional 1 inch for the setting so total drop length equals 2 inches.